It's no secret that I've been writing a lot about this White House petition to #FireSessions lately. And with over 1,000 new signatures so far this weekend, this Memorial Day I wanted to publish what some of our nation's veterans have to say about the U.S. attorney general and the dirty DOJ.

To paint an accurate picture I must also note that the majority of the tweets from veterans which we found mentioning Sessions by name from this long weekend were about the separation of immigrant children from their parents, but for the purposes of this article, which is to reflect on the effect of the DOJ on the health of the republic as a whole, we limited our reporting to posts pertinent to the integrity of the Justice Department and the ethicacy of the attorney general (or the lack thereof).
@SteveB71969175 tweeted: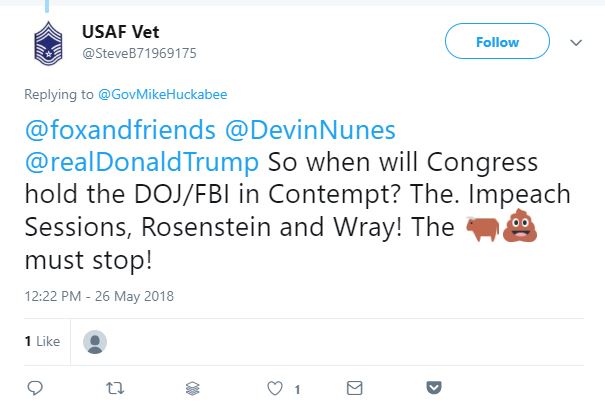 @FrankGonRetUSMC tweeted: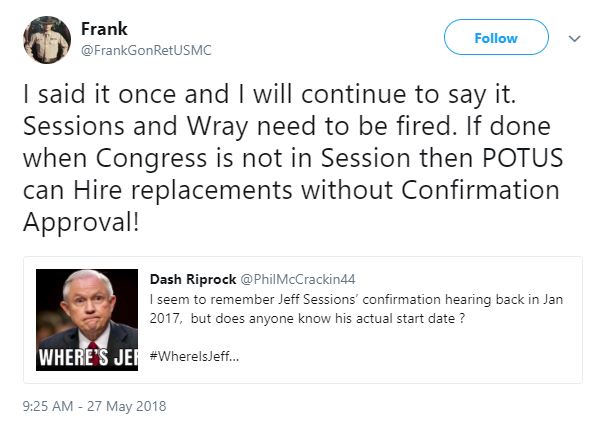 @ArmyTTU tweeted: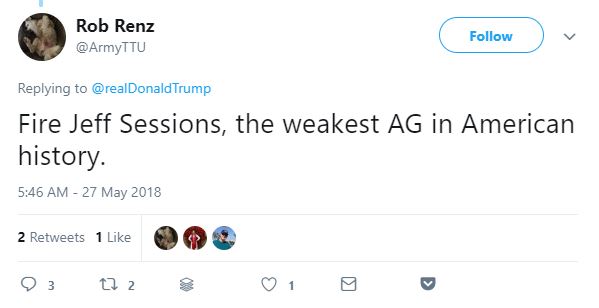 @USMCSgtKnight tweeted: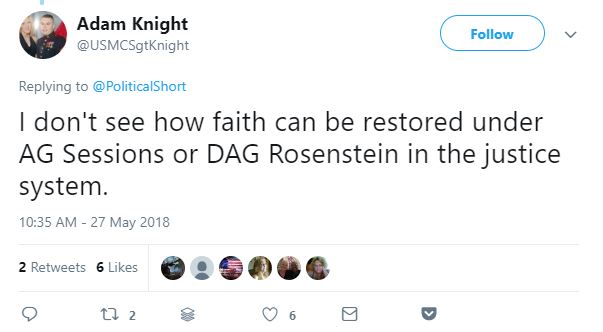 You can donate to the Wounded Warrior Project here.