Martin Gottesfeld, 33, is a human rights advocate and Senior Systems Engineer born and raised in Andover, Massachusetts. He was arrested on February 17th, 2016 and is being prosecuted under the Computer Fraud and Abuse Act (CFAA) by Carmen Ortiz's office.
Marty faces allegations that he conspired with members of the "hacktivist" group Anonymous to organize an online sit-in of Boston Children's Hospital's public website, in no way harming patients or exposing private information. At the time, an international campaign was underway to stop the torture (please begin this video at 5:13) and save the life of 15-year-old Justina Pelletier.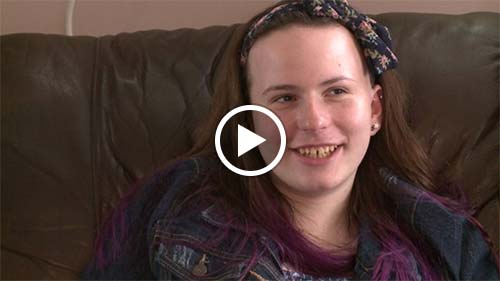 To see Justina describe her experience in her own words, see this video (beginning at 5:13.) (Note: Unfortunately, this site may play a loud auto-start advertisement before beginning the video.)
Marty faces a max of 25 years in prison and $380,000 in restitution to Justina's tormentors. His public defender is mounting a vigorous defense on his behalf, and needs your help.

Marty has dedicated years of his life to fighting for the human rights of institutionalized children. He would often spend 8 hours at his job, come home, and spend another 8 hours campaigning against child abuse. He never profited from his activism.
Before over a dozen FBI agents raided his home and took every computer he owned, he and his wife opened their guest bedroom to survivors of the "troubled teen industry," powerful and politically connected for-profit organizations with an extremely well documented record of atrocities against children.
In 2013, Marty began a campaign against troubled teen industry institution Logan River Academy. Dozens of survivors left heart wrenching petition comments and some created videos.
Marty's story first hit main stream media after he and his wife experienced trouble with their boat and were rescued by a Disney Cruise Ship. Since the FBI left out Justina's name and her suffering from its complaint against him, many outlets merely printed that he allegedly "cyber-attacked" a hospital.
Marty's family and friends have launched the #FreeMartyG campaign to set the record straight and call on the public to show their support for him.
About the Justina Pelletier Scandal
Justina Pelletier was 14 years old when she arrived at Boston Children's Hospital E.R. with her mother. Both she and her older sister had been diagnosed with mitochondrial disease, a condition that is often genetic and runs in families. However, doctors at Boston Children's Hospital felt her symptoms had psychological causes, and just 4 days after meeting her, wanted to stop successful mitochondrial disease treatments prescribed since 2011.

Fearful for her life, Justina's parents refused to consent to such a radical departure from her well established treatment plan. They tried to discharge their daughter and bring her to previously scheduled appointments with her mitochondrial disease team.

What followed was any family's nightmare. Unwilling to take "no" for an answer, Boston Children's Hospital urged state officials to take custody of Justina and enforce their new treatment plan. This kind of thing happens more often than you might think. In fact, Boston Children's Hospital even has a name for it. They call it a "parentectomy" (see the Wray and T. cases, as well as this open letter from a former federal prosecutor.)
An affidavit with misleading statements from BCH doctors was presented in court and the Pelletiers lost custody of their youngest daughter. Her medications were stopped, leaving her in constant agony with a dangerous heart rhythm.
Her contact with her family was severely limited, monitored, and censored. She was not allowed to discuss her condition or treatment. Her father reported that at the behest of Boston Children's Hospital, a gag order was imposed seeking to prevent the family from speaking to the media. Thankfully, Justina smuggled notes describing her suffering to her family hidden in art projects and her father bravely defied the gag order and spoke out.
A national and international outcry ensued, with #FreeJustina climbing to the top of Twitter. News of Justina's deterioration and family's struggle to return her desperately needed mitochondrial disease therapies to her before it was too late touched millions. Former BCH employees spoke out, confirming that Justina was being tortured. With public scrutiny of BCH's doctors and its psych ward building, Justina was transferred out of Boston Children's Hospital to a troubled teen industry facility, Wayside Youth and Family, where her suffering under the BCH treatment plan continued. She also endured additional indignities there.
Eventually, after 16 months of incredible suffering, and thanks to the effort of thousands, Justina was allowed to return home. She still hasn't recovered from the ordeal though. She and her family have sued Boston Children's Hospital and 4 of its doctors for gross negligence and civil rights violations. When the lawsuit was filed, Justina was quoted saying, "It was awful. Just imagine being a psych ward without needing to be in a psych ward."
About The Troubled Teen Industry
The troubled teen industry is a collection of for-profit residential treatment centers and so-called wilderness programs widely documented as abusive. The U.S. Government Accountability Office investigated the industry in 2007 and again in 2008. Survivors, parents of children not fortunate enough to survive, and appalled mental health professionals have testified before Congress. Multiple attempts have been made to pass legislation to curb the worst abuses, but sadly, they continue to this day.